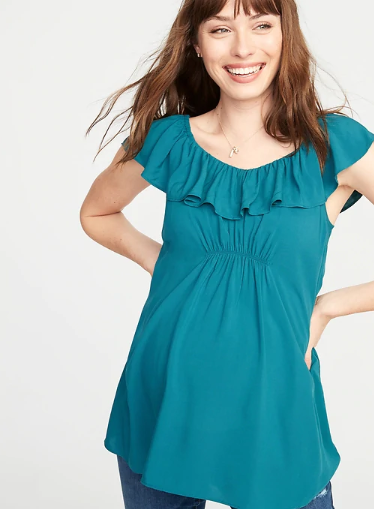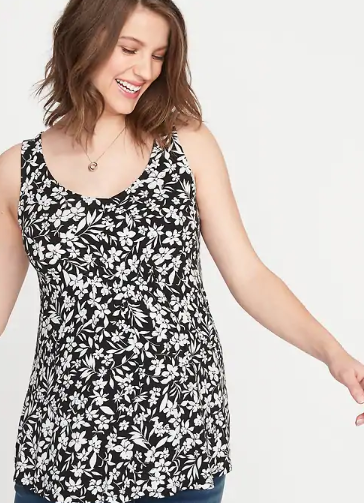 Are you a tall mom-to-be? Congratulations! You have a unique beauty that deserves special attention, especially when it comes to clothing. Finding the perfect maternity clothes can be challenging for anyone, but being tall can make things even more complicated. It's essential to choose pieces that are comfortable, stylish and most importantly – fit well. In this ultimate guide to tall maternity clothing, we'll share tips and tricks to help you find the perfect outfits during your pregnancy journey. So sit back, relax and start taking notes!
Overview of Tall Maternity Clothing
When it comes to maternity clothing for tall women, the first challenge is finding pieces that fit comfortably. Regular-sized maternity clothing may end up looking awkward and unflattering on taller frames. That's why many brands have started offering special collections for tall moms-to-be.
Tall maternity clothing typically has longer inseams, sleeves, and torso lengths to accommodate growing bellies properly. These tailored pieces help you maintain your unique style while feeling comfortable throughout your pregnancy.
From casual wear like t-shirts and jeans to formal dresses or office attire, there are plenty of options available in extended sizes suited for tall women. You'll find a variety of styles ranging from loose-fitting clothes with extra fabric around the belly area to form-fitting dresses that show off your curves.
It's important not only to look stylish but also feel confident during this exciting time in your life. With so many options now available in tall sizes specifically designed for pregnant women, you can find the perfect outfit suitable for any occasion without compromising comfort or style!
Tips for Wearing Tall Maternity Clothing
When it comes to wearing tall maternity clothing, there are a few tips that can make all the difference in your comfort and style. First, consider investing in pieces that offer plenty of stretch and room for growth. This will ensure that you don't outgrow your clothes too quickly.
Another tip is to embrace layers. With your changing body temperature, having options to add or remove layers can be key in staying comfortable throughout the day. Look for long tank tops or camisoles to wear under shorter tops or cardigans.
Don't be afraid to show off your bump! Many tall maternity clothing brands offer styles with empire waists or ruching around the belly area, which can help accentuate rather than hide your growing bump.
Speaking of accentuating, try playing up other parts of your body as well. If you love showing off your legs, opt for maxi dresses or skirts that hit at just the right length on a taller frame.
Accessorize wisely. A statement necklace or earrings can draw attention upward and away from any areas you may not want to highlight during pregnancy. And don't forget comfortable shoes – with added weight and height changes during pregnancy, finding supportive footwear is essential for avoiding pain and discomfort while still looking stylish in tall maternity clothing.
READ MORE: Stepping Up Your Style: The Best Size 14 Women's Shoes for Any Occasion
Tricks for Finding the Perfect Fit
When it comes to finding the perfect fit for tall maternity clothing, there are a few tricks that can make all the difference. First and foremost, don't be afraid to try on different sizes and styles to see what works best for your body.
One trick is to look for adjustable features in your clothing such as stretchy waistbands or drawstrings that can be tightened or loosened as needed. This will give you more flexibility with your outfit choices throughout your pregnancy.
Another tip is to pay attention to the length of tops and dresses. Look for pieces that hit at or below the hipbone so they won't ride up too much when you sit down. Also, consider investing in longer inseam pants or leggings specifically designed for taller women.
Don't forget about layering! Layering can help create a more flattering silhouette while also providing some added warmth during cooler weather. Consider pairing a fitted tank top under looser-fitting blouses or cardigans.
Utilize online reviews and sizing charts when shopping for tall maternity clothes online. This can save you time and money by helping you find brands and styles that work well with your body type before making any purchases.
Recommended Brands of Tall Maternity Clothing
When it comes to finding tall maternity clothing, the options can feel limited. However, there are a few brands that specifically cater to taller women who are expecting. These brands offer styles that not only accommodate longer torsos and limbs but also provide comfortable and functional designs for pregnancy.
One such brand is Long Tall Sally, which offers a range of tall maternity jeans, leggings, dresses, and tops. Their clothing is designed with extra length in mind so that they fit taller frames without feeling too short or tight. Another great option is ASOS Maternity Tall line which has trendy and stylish pieces that come in sizes up to US 14.
For those looking for activewear during their pregnancy journey, consider Ingrid & Isabel's Active Maternity line – made with stretchy fabrics to accommodate your growing bump while still providing support during exercise routines.
Gap Maternity also provides a wide variety of options for pregnant women including tall sizes ranging from XS-XXL. With its affordable pricing and versatile styles suitable for both casual wear or work attire occasions.
These recommended brands have earned their reputation through quality products tailored towards the unique needs of taller moms-to-be who want style without compromising comfortability!
What to Look for When Shopping for Tall Maternity Clothing
When shopping for tall maternity clothing, there are a few things to keep in mind. First and foremost, look for pieces that are specifically designed with tall women in mind. This will ensure that the proportions of the clothing fit your body properly.
Another thing to consider is the fabric of the clothing. Look for materials that have some stretch to them, as this will allow them to accommodate your growing belly while still maintaining their shape.
It's also important to pay attention to details such as sleeve length and inseam length when shopping for tall maternity clothes. Make sure these measurements are long enough so that you don't end up with ill-fitting garments.
Consider investing in versatile pieces that can be dressed up or down depending on the occasion. This way, you'll get more wear out of each item and won't have to constantly purchase new clothes throughout your pregnancy.
Don't forget about comfort! You want to feel good in what you're wearing during this exciting time in your life. Look for soft fabrics and styles that don't constrict or pinch anywhere on your body.
Tips and Tricks for Wearing Tall Maternity Clothing
When it comes to wearing tall maternity clothing, there are a few tips and tricks that can help you feel comfortable and confident throughout your pregnancy. Firstly, consider investing in a belly band or maternity support belt to ease the strain on your back and hips as your baby grows.
Another tip is to choose clothes with stretchy fabrics like spandex or elastane for added comfort. Look for items such as leggings, maxi dresses, and tunics that have extra length so they won't ride up or become too short over time.
Layering is also key when it comes to dressing in tall maternity clothing. By layering pieces like cardigans or jackets over tops and dresses, you can create different looks while staying comfortable no matter the weather.
For those who prefer more fitted styles, try opting for wrap dresses or shirts that cinch at the waistline rather than traditional empire-waist cuts which may not flatter taller body types.
Don't forget about accessories such as scarves or statement jewelry which can add some personality to any outfit without compromising comfort. With these tips and tricks in mind, you'll be able to rock any tall maternity outfit with ease!
Conclusion
To sum it up, finding the perfect tall maternity clothing can be a challenge but it is not impossible. With these tips and tricks in mind, you are now well-equipped to navigate the world of tall maternity fashion and find pieces that fit you perfectly while keeping you comfortable throughout your pregnancy. Remember to prioritize comfort, quality, and versatility when shopping for your wardrobe essentials.
When looking for tall maternity clothes, don't forget to consider reputable brands such as ASOS Tall Maternity, Boohoo Tall Maternity, Long Tall Sally Maternity and Motherhood Maternity. Always check their size charts before making a purchase so that you can get the right fit.
Embrace your changing body with confidence! Pregnancy is a beautiful journey that comes with its own set of challenges but being able to dress comfortably will make all the difference. We hope this ultimate guide has been helpful in preparing you for this exciting time in life!