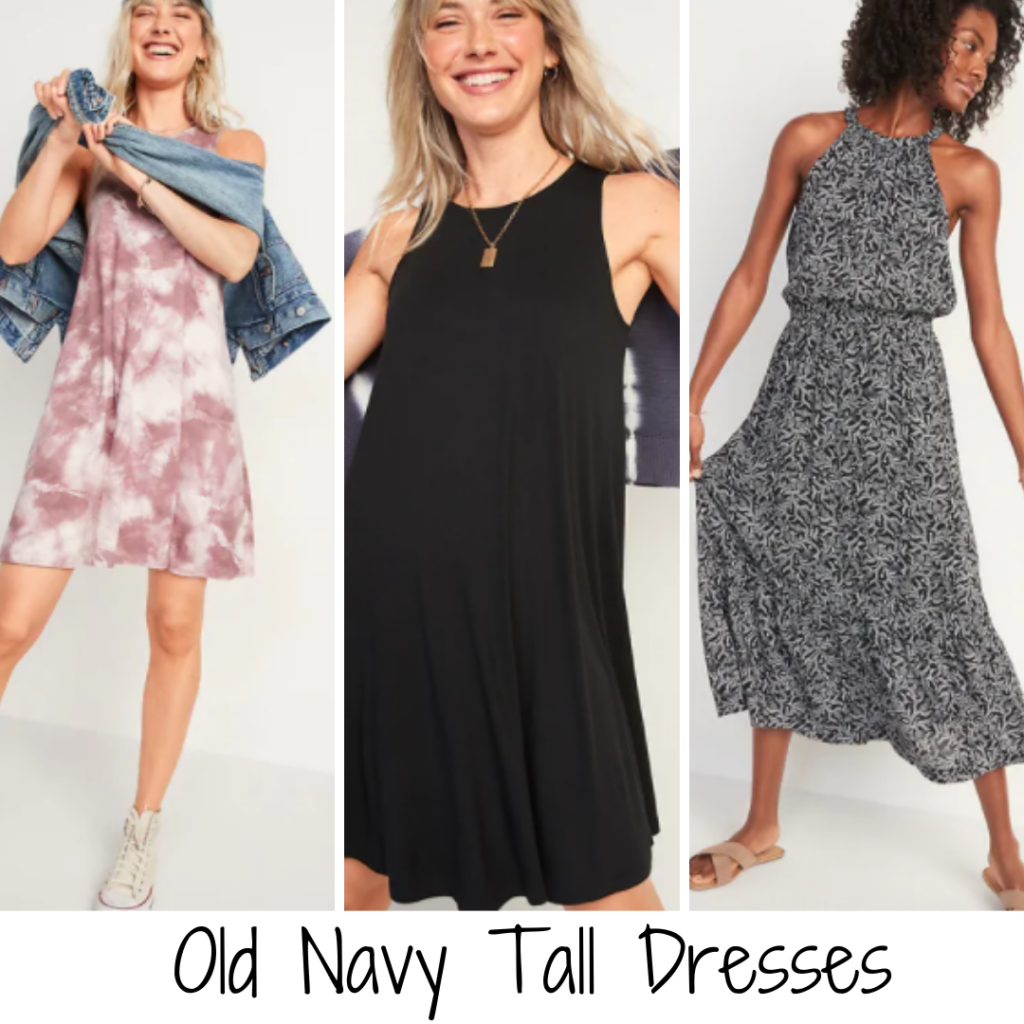 Are you a tall junior struggling to find the perfect dress that fits and flatters your figure? Look no further! We have created the ultimate guide to help you find the dress of your dreams. From measuring tips to material recommendations, we've got it all covered. No more settling for dresses that just don't quite fit right – read on for our expert advice on how to find the perfect dress for tall juniors. Get ready to feel confident and fabulous in your new favorite outfit!
What to Look for in a Dress When Shopping for a Tall Junior
When shopping for a dress as a tall junior, there are certain things to consider in order to find the perfect fit. Firstly, pay attention to the length of the dress – it should hit at or below your knee for a flattering look. Additionally, look for dresses with defined waistlines that sit at your natural waist rather than above it.
Another factor to keep in mind is the cut of the dress. A-line and fit-and-flare styles tend to be more flattering on taller frames as they accentuate your curves without overwhelming your height. Avoid shift or straight-cut dresses that can make you appear boxy.
When it comes to sleeve length, opt for long sleeves or three-quarter-length sleeves instead of short sleeves which may end up looking too short on longer arms. Consider trying out different necklines such as V-neck or scoop necks which help elongate your torso.
Don't be afraid to experiment with bold prints and colors! Tall juniors can pull off statement pieces effortlessly and stand out from the crowd. Keep these tips in mind when searching for your next go-to dress!
How to measure for a tall junior dress
When shopping for a dress, it's important to have accurate measurements to ensure the perfect fit. This is especially true when shopping for tall juniors as their proportions can differ from standard sizes. Here are some tips on how to measure for a tall junior dress.
Firstly, use a measuring tape and wear form-fitting clothing or just your underwear. Measure the bust by wrapping the tape around the fullest part of your chest and ensuring it's parallel to the ground. For waist measurement, wrap the tape around your natural waistline where you bend when twisting from side-to-side.
For hip measurements, place the tape at the widest part of your hips and buttocks while standing straight with your feet together. The length measurement should be taken from the base of your neck down to where you'd like for it to end on your legs.
It's essential also that you consider any design details such as sleeves or straps which could affect sizing requirements accordingly.
By following these steps accurately, finding that perfect fitting dress will become much easier!
What materials are best for a tall junior dress
When it comes to finding the perfect dress for a tall junior, material is an important factor to consider. First and foremost, you want a material that will be comfortable and breathable throughout the day.
One popular choice for tall junior dresses is cotton. Cotton is lightweight and soft, which makes it ideal for warmer weather. It also comes in a variety of colors and prints, so you're sure to find something that fits your style.
Another great option is rayon or viscose. These materials have a similar feel to silk but are more affordable. They drape beautifully on taller frames and often come in bold patterns that can add some fun to your wardrobe.
For formal occasions, satin or chiffon dresses can be stunning on taller juniors. Satin has a lustrous sheen that looks elegant under lighting while chiffon's lightness creates movement as you walk.
Don't overlook denim when shopping for tall junior dresses! Denim dresses are versatile enough to be dressed up or down depending on the occasion. Plus, they're durable enough to last through multiple wears.
In summary, there are many materials available for tall junior dresses – from cottons and rayons to satins and denims – each with unique features well-suited towards different seasons or events!

How to sew a tall junior dress
If you're handy with a sewing machine, creating your own tall junior dress can be a great way to ensure the perfect fit. Here are some tips for sewing a dress that will flatter a taller frame:
Firstly, make sure to choose a pattern designed specifically for taller juniors or adjust the pattern accordingly. This will help ensure that the proportions of the dress match those of your body.
When selecting fabric, opt for materials with enough stretch and give to accommodate longer limbs and torso. Knit fabrics such as jersey or interlock work well for this purpose.
When it comes to hemlines, consider adding extra length in order to create an elegant floor-length look or adjust according to personal preference.
Additionally, take into account how different styles accentuate different parts of the body when choosing where seams should fall and how darts should be placed.
Don't forget finishing details like zippers or buttons which can add both function and style to your finished creation. By keeping these factors in mind while sewing your own tall junior dress, you'll end up with something truly unique and tailored perfectly just for you!
Transform your look with our stunning Large, Medium, and Small Knotless Braids, perfect for any occasion, and discover the ultimate Boho Knotless Braids style, then learn how to care for them at night for long-lasting beauty.
How to style a tall junior dress
When it comes to styling a dress for tall juniors, there are a few things you need to keep in mind. First of all, make sure the dress fits properly and hits at the right length – not too short or too long.
Next, consider your body type and choose styles that flatter your figure. A-line dresses are great for creating an hourglass shape while empire waist dresses can elongate your frame even more.
For taller juniors with longer legs, high-low hemlines can add some fun and playfulness to your look. Another option is to accessorize with a belt or statement necklace to draw attention upwards towards your face.
When choosing shoes, opt for heels or wedges to further accentuate your height. However, if comfort is key for you then flats or sandals can still look chic paired with the right dress.
Don't be afraid to experiment with patterns and colors! Tall juniors have the advantage of being able to pull off bold prints and vibrant hues without overwhelming their frame. Have fun playing around with different looks until you find what works best for you!
The Different Types of Tall Juniors
Tall juniors come in all shapes and sizes, just like any other group of individuals. However, there are certain body types that may be more common among tall juniors. One such body type is the long-limbed tall junior who has a relatively narrow waist and hips.
Another common body type among tall juniors is the athletic build, with broad shoulders and muscular arms. This body type often requires dresses that are not only long enough but also roomy enough to accommodate their frame without feeling tight or constricting.
There are also tall juniors with curvier figures, who may need dresses that can accentuate their curves while still being comfortable to wear. These dresses might feature stretchy fabrics or strategic draping that flatters their shape.
There are tall juniors who prefer a more modest style when it comes to dress-wearing. For these individuals, longer hemlines and sleeves may be preferred options.
Regardless of one's specific body type as a tall junior, there are plenty of dress options available for every preference and occasion!

Conclusion
Finding the perfect dress for tall juniors can be a challenge. However, with these tips in mind, you'll be able to shop with confidence and find a dress that fits beautifully.
Remember to prioritize fit above all else when shopping for a tall junior dress. Take accurate measurements and look for dresses made from materials that will flatter your figure.
If you're feeling adventurous, consider sewing your own custom dress to perfectly suit your height and style preferences. And don't forget to experiment with different styling options to make your chosen dress truly shine.
With these strategies in mind, you'll be well on your way to looking gorgeous and feeling confident in any setting – whether it's at prom or just another day at school. Happy shopping!