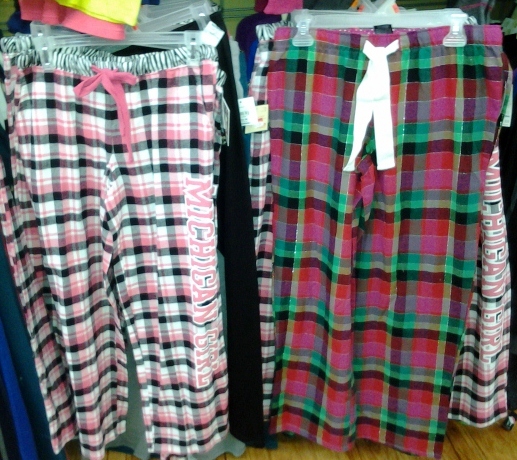 Are you tired of wearing pajama pants that are too short and leave your ankles cold? As a tall woman, finding comfortable sleepwear can be a challenge. Thankfully, Old Navy has got you covered with their selection of pajama pants designed specifically for taller women. Not only do they offer extra length, but they also come in a variety of patterns and materials to suit any taste. In this blog post, we will explore the best Old Navy pajama pants for tall women and give you tips on how to find the perfect fit. Get ready to snuggle up in style!
What are the best Old Navy pajama pants for tall women?
Old Navy has a great selection of pajama pants that are perfect for tall women. One of the best options for comfort and style is their Soft-Brushed Pajama Pants, which come in various colors and patterns. These pants have a relaxed fit with an elastic waistband and adjustable drawstring to ensure a comfortable fit.
Another popular choice among taller women is the Printed Flannel Pajama Pants. Made from soft cotton flannel material, these pants feature fun prints like polka dots, plaid or animal print. They also have a roomy fit and sit comfortably at your natural waistline.
For those who prefer lighter weight fabrics, Old Navy offers their Cozy Knit Lounge Joggers. These joggers are made from a super soft knit material that feels silky against your skin while providing ample coverage. They're designed to be worn higher on the waist for added comfort too.
If you prefer bold patterns or bright colors, check out Old Navy's patterned Poplin Sleep Pants collection! With vibrant designs ranging from floral to tropical prints, they're sure to add some fun flair to your sleepwear wardrobe.
Finding the best Old Navy pajama pant for tall women depends on personal preference but there's no doubt that they offer plenty of stylish options with extended lengths tailored specifically towards taller wearers!
What are Old Navy Pajama Pants?
Old Navy is a popular American clothing brand that offers a wide range of comfortable and affordable pajama pants for women. Old Navy Pajama Pants are made from soft, breathable fabrics that allow you to sleep comfortably through the night.
These pajama pants come in many different styles, colors, and patterns so you can find one that suits your personal tastes. Whether you prefer solid-colored or printed designs, Old Navy has got you covered!
One great thing about Old Navy Pajama Pants is their versatility. You can wear them not just for sleeping but also for lounging around the house or running quick errands outside.
Moreover, Old Navy understands that everyone comes in different sizes, including tall women! That's why they offer a variety of sizes ranging from XS to XXL including Tall and Petite options.
If you're looking for comfortable and stylish pajama pants at an affordable price point then look no further than Old Navy!
READ MORE: The Ultimate Guide to Finding the Perfect Yoga Leggings for Your Practice
How to Measure for Tall Pajama Pants
When it comes to finding the perfect pajama pants for tall women, it all starts with getting accurate measurements. Here are some tips on how to measure for tall pajama pants:
Firstly, you'll need a measuring tape and someone to assist you in taking your measurements. Stand up straight and make sure that you're wearing thin clothing or just undergarments.
Start by measuring your waistline where you usually wear your pants or jeans. This will give you an idea of what size range to look for when shopping.
Next, measure the length from your waistline down to your ankle bone while standing up straight. This measurement is critical since it determines whether the inseam length of the pajama pant would fit adequately with any heels or flats that you might wear.
Remember to also check if there's a sizing chart available when choosing which size fits best based on measurements obtained earlier.
Taking these steps will help ensure that you find comfortable and well-fitting Old Navy Tall Pajama Pants without having any second thoughts about wrong sizes!
What to Look for in Tall Pajama Pants
When looking for the perfect tall pajama pants, there are a few things to keep in mind. First and foremost, comfort is key. Look for soft fabrics such as cotton or modal that feel cozy against your skin.
Next, pay attention to the fit. Tall women often struggle with finding pants that are long enough in both the inseam and rise. Make sure to check the measurements before purchasing and consider buying one size up if you prefer a looser fit.
Another important factor is style. Pajama pants come in all sorts of designs, from classic plaid to fun prints and patterns. Choose something that reflects your personality and makes you happy.
Don't forget about practicality too – pockets can be a game-changer when it comes to loungewear! And lastly, it's always helpful to read reviews from other tall women who have purchased the same pajama pants before making your final decision.
By keeping these factors in mind while shopping for tall pajama pants, you're sure to find a pair that will make bedtime more comfortable than ever before!
The Best Old Navy Pajama Pants for Tall Women
Old Navy is well-known for its comfortable and affordable clothing options, including pajama pants that are perfect for lounging around at home. For tall women, finding the right pair of pajama pants can be a challenge, but Old Navy has several great options to choose from.
One of the best things about Old Navy's pajama pants is their variety in length. The Tall inseam option provides extra length for those with longer legs, ensuring a comfortable fit that won't ride up or bunch during the night.
In addition to length, comfort is key when it comes to selecting the best Old Navy pajama pants for tall women. Look for soft and breathable materials like cotton or jersey knit that will feel cozy against your skin without causing overheating.
Another important factor to consider when choosing pajama pants is style. Old Navy offers various fun prints and patterns on their sleepwear items. From classic stripes to playful animal prints – there's something available in every color scheme and design preference.
Affordability plays an essential role in deciding which pair of PJs to purchase! Fortunately, you don't have to break the bank purchasing high-quality Tall PJ Pants since they're available at budget-friendly prices from Old Navy stores nationwide!
If you're looking for comfy yet stylish pajamas that actually fit well – then check out Old Navy's selection today!
How to find the right size for Tall Women
Finding the right size for tall women can be challenging, especially when it comes to pajama pants. To ensure a comfortable fit, it's important to take accurate measurements before purchasing any clothing item.
Start by measuring your waist and hips with a tape measure. For the waist measurement, wrap the tape around your natural waistline where you would typically wear your pants or shorts. For hip measurement, place the tape around the widest part of your hips.
Next, determine your inseam length by measuring from the top of your inner thigh down to just below your ankle bone. This will give you an idea of how long or short you need your pajama pants to be.
When shopping for tall pajama pants at Old Navy or any other store, always check their size chart and compare it with your own measurements. Keep in mind that sizes may vary between different brands and styles.
If possible, try on various sizes and styles before making a purchase to ensure a proper fit. Don't hesitate to ask for assistance from sales associates if needed.
Remember that comfort is key when it comes to sleepwear, so don't settle for ill-fitting pajama pants just because they're cute or on sale!
Conclusion
After looking at the best Old Navy pajama pants for tall women, it's clear that there are plenty of options available. When shopping for tall pajama pants, it's important to measure properly and look for features such as adjustable waistbands and longer inseams.
Old Navy offers a variety of cute and comfortable pajama pants in tall sizes, making them a great option for anyone who struggles to find sleepwear that fits well. Whether you prefer cozy flannel or lightweight cotton, Old Navy has something for everyone.
By following our tips on how to measure and what to look for in tall pajama pants, you're sure to find your perfect pair. So why wait? Get ready to snuggle up in style with Old Navy's best pajama pant options for tall women!